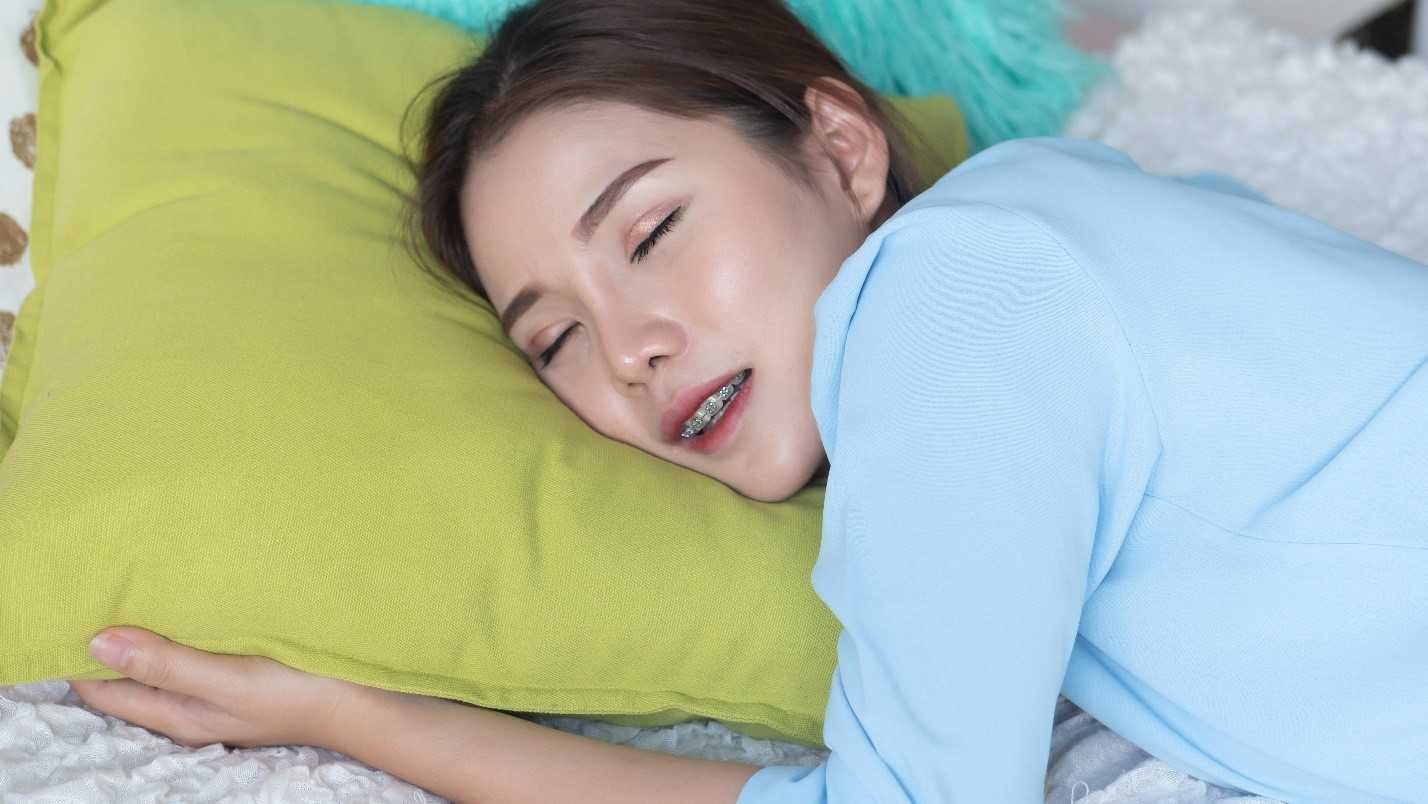 Can You Sleep with Orthodontic Wax?
Orthodontic wax is a lifesaver for those with braces, providing relief from the irritation caused by brackets and wires. But can you sleep with orthodontic wax on your braces? In this blog post, we will explore this topic as well as other tips regarding braces and orthodontic wax.
Braces at Bedtime: Sleeping with Orthodontic Wax On
The good news is that yes, you can sleep with orthodontic wax in your mouth. In fact, using orthodontic wax while sleeping can be particularly helpful, as it minimizes the chances of waking up with sore spots or irritated tissues. Since orthodontic wax is safe to use and does not pose any harm, you can leave it on overnight to ensure a more restful sleep. Just make sure to follow the steps below to ensure the best, most long-lasting application method.
How to Apply Orthodontic Wax to Sleep Safely
How is your mouth adjusting to your new braces? If you have some soreness, don't worry, this is normal and will pass. However, you can help your mouth heal more quickly and painlessly by using orthodontic wax when needed, including overnight! When applied correctly, orthodontic wax will give your cheeks a break from the brackets and wires by creating a protective barrier. Read below to see how to apply orthodontic wax for a safe, restful night's sleep.
1. Clean Your Braces
Before applying the wax, make sure your braces are clean and dry.
2. Break Off a Small Piece of Wax
Take a small piece of orthodontic wax (about the size of a small pea) and roll it into a ball.
3. Flatten the Wax
Gently flatten the ball of wax between your fingers to create a thin, flat layer.
4. Place the Wax
Carefully place the flattened wax over the bracket or wire that is causing irritation. Press it gently to ensure it sticks in place.
5. Smooth the Edges
Use your fingers to mold the edges of the wax, making sure it adheres securely to the bracket or wire. This will help prevent it from coming off during the night.
Can You Eat with Orthodontic Wax?
So you can sleep while wearing orthodontic wax, but can you eat while wearing it?
The short answer is, no. Please don't.
While it's true that either way – eating or sleeping with wax on your braces – it's possible to ingest wax, it's much more likely that it will happen while you're eating.
You may have friends or family members who have been able to successfully eat without dislodging their wax, but we at Jones Orthodontics highly recommend you avoid doing so. While it is nontoxic and technically won't harm you, it's best not to ingest it, when avoidable. You will likely swallow some while simply going about your day, so don't add to this by eating while wearing wax.
Even if the wax doesn't come off because you've chewed very cautiously, you still run the risk of combining the wax with food particles which can get stuck and create additional bacteria buildup. Yikes. Not pleasant in the short run, and it's worse in the long run as it increases your risk of tooth decay and gum problems. So instead, just remove your wax and reapply afterwards.
For more information on this topic, check out our blog, Can You Eat with Orthodontic Wax?
More Tips for People with Braces
Braces are now more common, affordable, and comfortable than ever, but they do require an adjustment period. With options such as ceramic or clear braces, traditional metal braces, or Invisalign, you can't go wrong, as they each have their own benefits. Each of these orthodontic services provide effective ways to achieve a beautiful and straight smile, but not without occasional discomfort, too.
If you are feeling frustrated by the new challenge of wearing braces, rest assured, you are well on your way to an incredible smile, improved confidence, and enhanced health. This is only a phase, and with knowledge, tips, and tricks, it will be smooth sailing to Straightened Smile City.
We have a wealth of information available at your fingertips. Check out the great resources below:
Schedule Your FREE Initial Exam 
Ready to start your smile journey? If you're looking for an orthodontist in North Carolina, look no further than Jones Orthodontics. We are here for you, ready to get you started at any of our convenient locations: Durham, Chapel Hill, and Hillsborough.
Brace yourself for more good news: at Jones Orthodontics, your initial exam is free! Schedule an in-office orthodontic visit or opt for a virtual visit to get started.